Andrea Harrison of Prolific Profiles 4 U
ARE YOU USING THE CORRECT RESUME FORMAT?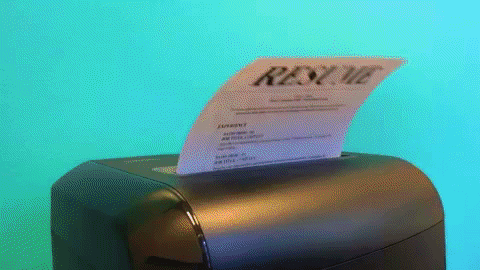 You finished completing or updating your resume, and now it's time to send it out. Hold on....first ask yourself if the format you are using is the best one to showcase your expertise. Often times we use the most popular format, the reverse chronological, because everyone else seems to use it and that's what is most familiar and comfortable for us. Whatever current format you are using now may very well be the best way to promote your credentials, but what if it isn't? If you are not receiving the level of responses that you believe you should be, it is probably because you need to rethink your resume's framework. There are three major resume formats. Depending where you are on your career path and the kind of background you have will determine the correct format to use. Here are the three types of resume formats and how to choose the one that will best serve your professional needs. 1. Reverse Chronological Format: This one is the most widely used but not necessarily the best approach for everyone. However, if you are looking for a job in an industry for which you have much experience, this is the best format to use. It highlights the progression of your career in a timeline that a recruiter can easily follow to note your number of accomplishments and capabilities. The following components and order are as follows: CONTACT INFO, SUMMARY or OBJECTIVE, WORK EXPERIENCE (beginning with the most recent position), EDUCATION, SKILLS and optional sections such as hobbies and interests or volunteer work. 2. Functional Format: If you are in a creative line of work such as an artist, photographer, or writer with an abundance of skill, yet lack in job experience, this format would best serve you because it emphasizes your skills in a portfolio approach as opposed to a listing of positions and dates of employment. It showcases what you are talented at while taking the emphasis off your work experience. The structure of a functional format would contain most of the common criteria found in a reverse chronological, yet is rich in displaying various skills with a summary of each. This format is most appropriate for students, entry-level candidates and career changers. 3. Hybrid or Combination Format: This format presents features of both reverse chronological and functional. Similar to the functional it provides a skills summary, found below the contact information, yet is more specific in that it is relevant to the position being applied for and provides examples of accomplishments that speak to these skills. Following that would be the work experience and education, as akin to a reverse chronological format. The Hybrid Format is most suitable for individuals who possess an abundance of experience and who are seeking a very specific position.
For more in-depth information on resume formatting, see this link
https://zety.com/blog/resume-formats